Disasters, wars, financial ruin, sickness, terrorism, loneliness, death, despair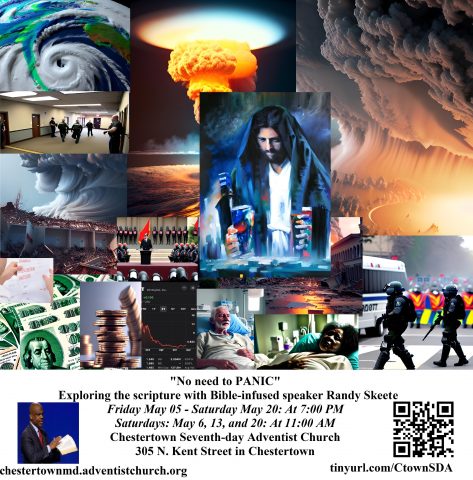 "No need to PANIC" as we are not alone, nor forgotten.  Help is 0n the way. 
We had an excellent guide, world traveling Bible Scholar, Randy Skeete.
Started May 5 and ended on May 20 at 7:00 PM 
with three day events at 11:00 AM on Saturdays; May 6th, 13th, and 20th.
Each session was a standalone format. Available for review on Youtube at tinyurl.com/ChestertownSDA